In this section of the Toolkit we share how we have worked with schools. If you are a teacher, school leader or other educational professional, our aim is that this page contains everything you need to integrate research into your curriculum.

We include downloadable worksheets, PowerPoints and lesson plans for you that are free to use and share.
We began working with Greenacre School, Barnsley because we were conscious to diversify our methods of co-production, extending our work to children and young people with the labels of learning disability and/or autism. Greenacre is a school educating children and young people aged 3 – 19 labelled with severe and complex needs. The school became an Academy in April 2015 and subsequently joined the Wellspring Academy Trust in April 2017.

Through a series of fun and engaging Research Workshops we worked with six Student Collaborators to co-produce a small research project called What Matters? The aim of this small project was to explore what matters to students at Greenacre: what they like, dislike and what's important to them. Student Collaborators undertook research training (we share these approaches below), learning about asking questions, data collection, ethics and methods of analysis. Student Collaborators collected data from their peers via qualitative and quantitive methods, and together we undertook a collaborative analysis.

Introducing the Concept of Research
Introduction to Research: Getting to The Big Question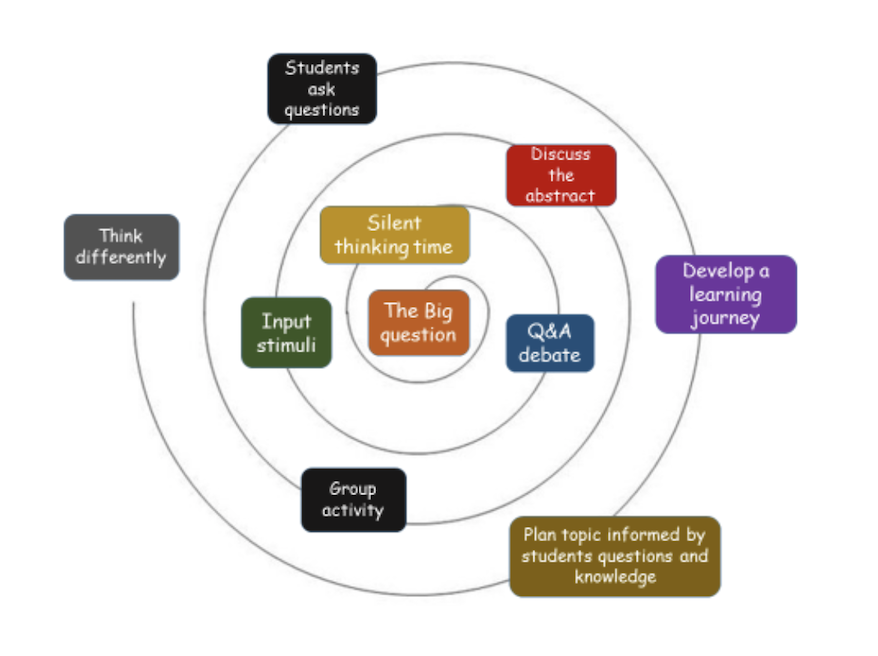 Silent moments: Give your young collaborators time and space to think. This might be actioned as a minute's silent reflection. We found that this approach to critical thinking with young people mediates the 'need' to respond or perform straight away, giving deeper and more considered responses to the question.

Environment: Use food and drink to create informality, comfort and fun.
Many schools have healthy food policies, so do check these.
Thinking about questions: The Big Question – Independently, or with your young collaborators, choose 'The Big Question' – ours was What matters to you? – and use creative methods to explore answers to this question from the perspectives of young people. Next, work back from this question, asking young collaborators what types of 'smaller' questions might you ask others to explore a range of different answers to this question.

Objects and stimuli: Bring in 'things' to stimulate discussion and drive/lead into new areas. For example, we brought to the introductory session objects that represented things/hobbies/passions that mattered to us. We instigated a sensorial discussion – touching, smelling, playing with the stimulus/objects – as a "way in" to deeper discussion about things that matter.

In the gallery below Student Collaborators share their early work on asking questions. In the first activity, Student Collaborators were asked to draw what matters to them. In the second activity, we asked Student Collaborators to develop these pictures into questions they might want to ask others. This took a couple of hours, working together, discussing and sharing as we went along. Questions began with things like, Where do you live? Following the The Big Question methodology above, this soon developed into Student Collaborators asking "bigger" (deeper) questions such as, Why do we get up in the morning? and Do you think true happiness is actually true?