1. The Canine Care Project
The Canine Care Project was a small research project that explored the experiences of disabled young people who have assistance dogs. We partnered with Canine Partners, a registered charity that transforms the lives of disabled people through partnering them with assistance dogs. Through a small collective Research Team of academic researchers, Canine Partners collaborators, and Sally Whitney, a disabled young co-researcher who has a Canine Partner, we wanted to further explore related early findings emerging from our larger umbrella project, Living Life to the Fullest.
Early findings from Living Life to the Fullest showed that assistance dogs can play a significant part in the lives of disabled young people and can transform their experiences of living with disability. For example, young people told us that an assistance dog did far more for them than practical tasks (although these are very important), but actually made them feel happier, safer and more at ease in social situations.
As such, we wanted to further this inquiry, making impact through a 'Crook Fellowship' model to deliver a small project in partnership with Canine Partners. Crook Public Service Fellows work closely with academics in a partnership that offers mutual learning and encourages original thinking, combining the latest academic research with practical experience, in order to influence their sector and potentially the wider society.
Led by Sally Whitney, The Canine Care Project administered an online questionnaire to young people (aged 18-35) partnered with a Canine Partner. The aim of this work was to quantify the impacts of assistance dogs upon disabled young people; to affirm our early qualitative data in the form of young people's stories; and to provide a quantitative analysis that we aimed would shape the work of policy makers, commissioners, local authorities and health, education and social care professionals with regards to the care and support of disabled young people.
What is an assistance dog? An assistance dog is an animal that supports a disabled person with tasks in everyday living. Canine partners' assistance dogs are trained to help with everyday tasks such as opening and closing doors, unloading the washing machine, picking up dropped items, pressing buttons and switches and fetching help in an emergency. They can even help people to get undressed and remove a card from an ATM. Canine partners' assistance dogs also provide many psychological and social benefits such as increased independence, confidence, motivation and self-esteem; companionship, security and unconditional love; a talking point, increasing social interaction; helping to return to work, voluntary positions or further education and reducing reliance on human carers and, in some cases, medication.
Key Recommendations
Enable every disabled young person with physical impairments to be aware of the possibilities and benefits of canine care.
This small-scale project has opened up more questions about the impact of canine care that need to be explored more fully. So, we recommend:
Developing research that engages with the views of all people who are supported by Canine Partners across the life course, paying attention to the intersections of disability, class, race, ethnicity, gender, age, poverty and sexuality.
There should be more research about, and awareness of, the ways in which inter-species relationships are a fundamental element of rethinking future human relationships – especially for those who are marginalised and displaced. For future discussions see http://ihuman.group.shef.ac.uk/humanity-under-duress/
Specifically, our quantitative evidence made the case that alternative forms of care and support are available for young disabled people; that access to support via an assistance dog can improve a disabled young person's sense of belonging, access to the social world and access to key opportunities and inclusion within education, training and employment. We did this through:
Producing and disseminating the Canine Care Project Report to disabled young people, families and parents, education, health and social care practitioners and policy makers. You can download a copy of the report below.
Co-production a short accessible film that we have used across a variety of spaces. You can access the film below.
Holding a virtual round table via webinar, inviting policy makers, commissioners, local authorities and health, education and social care professionals to come together online to explore the key findings of the Canine Care Project Report.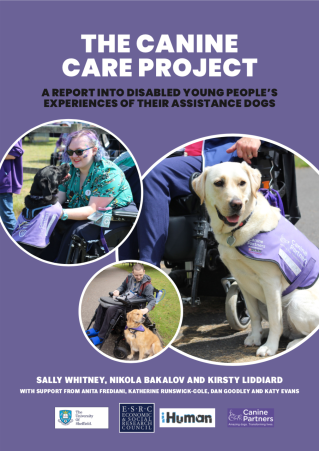 Please check out our brilliant animated film, animated by Tom Hudson, below.
2. Disabled People And Employment WEBINAR – What Employers Need To Know
As a result of their participation as co-researchers in the Living Life to the Fullest Project, Lucy Watts MBE and Sally Whitney undertook some paid work with Youth Employment UK, an independent, not for profit social enterprise founded in 2012 to tackle youth unemployment.
Disabled young people are far more likely to be unemployed and under-employed than non-disabled young people, and Youth Employment UK's aim has been to explore this 'disability employment gap' alongside disabled young people.
You can read about Sally's experiences in a short article she wrote for Youth Employment UK here.
Key findings
Why is there a disability employment gap?
What does the law provide for?
What is the business case for employing disabled people?
In the YEUK webinar below, three young people share their experiences on the challenges of transitioning from education into employment. They explore what barriers they experienced, how they felt about their futures and what changed things for them in finding youth friendly employers and being able to see themselves as young professionals. Thanks to The University of Sheffield, My Life My Choice Project and Sunderland People First along with our three young interviewees, Sally, Paul and Matthew.
3. Self-Advocacy on the Map: Mapping and promoting the self-advocacy of people with learning disabilities and/or autism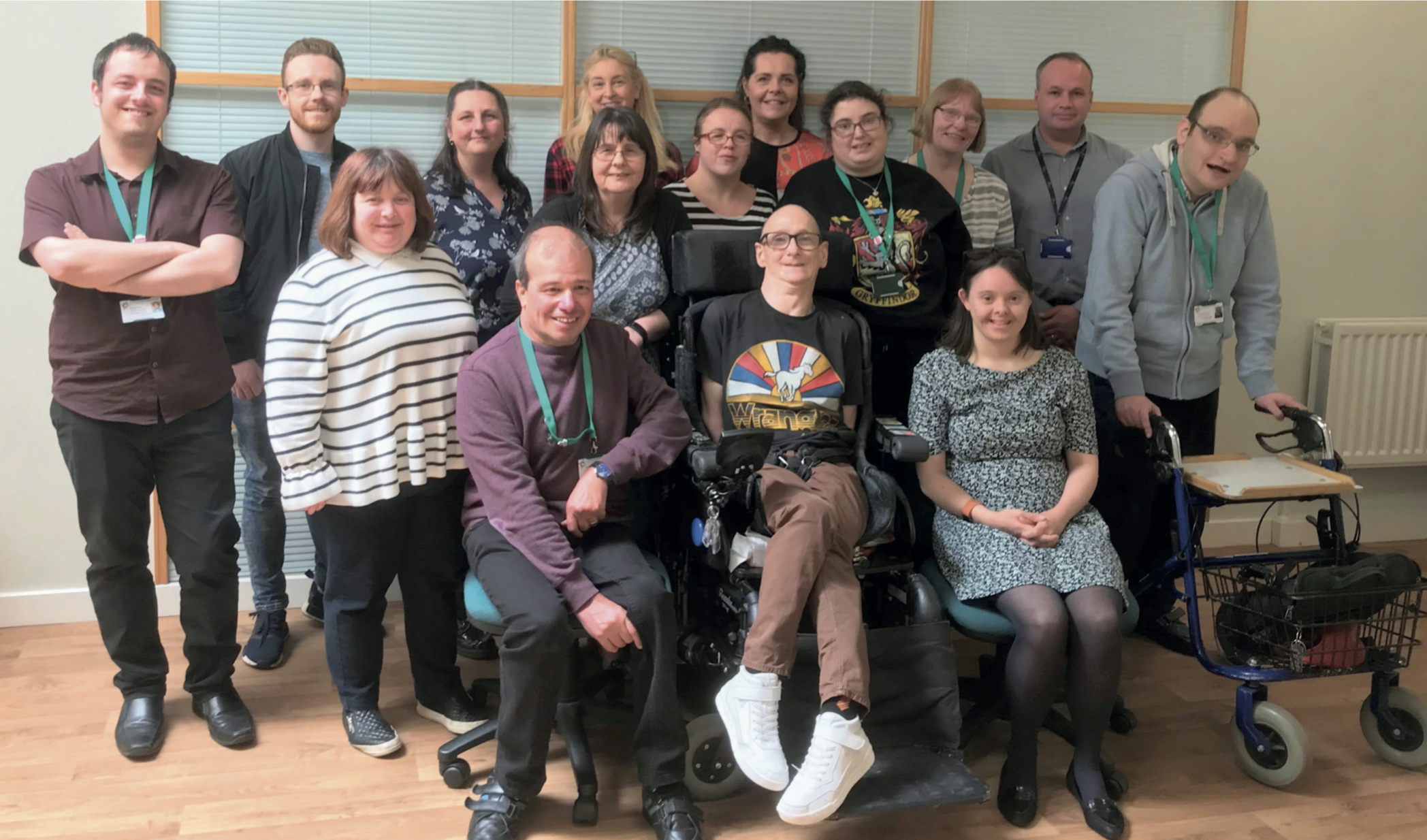 Nearly 10 years of austerity (cuts) have seriously threatened the services and support for people with learning disabilities and/or autism. One area of great strength remains: self-advocacy. While threatened by cuts in funding, self-advocacy groups in the UK continue to support people with a learning disability and or autism and their families to improve their status as full independent and contributing citizens of their community. This project, supported by Dan Goodley and Katherine Runswick-Cole (from the Living Life to the Fullest Research Team) and Sunderland People First sought to:
Promote self-advocacy and its importance nationally.
Identify, capture and document the work of self-advocacy groups across the country through the development of an online map.
Recommendations
Ensure that all self-advocacy groups in the UK are represented on our online interactive self-advocacy map so that people with learning disabilities can identify and access a group near to where they live.
Develop consistent and meaningful consultation so that policy-makers, professionals and service providers can learn about the real impacts of self-advocacy on the lives of people with learning disabilities.
Link together self-advocacy with health and social care commissioning. Self-advocacy organisations across the UK have consistently shown how experts by experience are the best advisors about learning disability services.
Promote sustainable business models for self-advocacy groups.
Draw on co-production approaches to research – as evidenced by the Crook Fellows model – that put people with learning disabilities in the driving seat of research that has meaningful outputs.